We're very excited here at the #EHO homestead! As we near the start of Spring 2018, we have begun to finally get out on the property and in the greenhouse. It's been a rough winter and there is a nasty wind and snow storm headed our way tonight. We're ready. The last storm knocked our power out for a couple of days, which is really no big deal except that I can't keep up with steemit and podcasts without power. We do have solar panels on our barn, although they are currently grid-tied so, while it saves us money on our bill, it does not store power for us to use when there's an outage. With the amount of old large trees around this area it's something that can happen often during the stormy months. As the last storm approached, we also had a bit of trouble with our well water. At first we though there was something wrong with the relay switch that controls the flow from the pump, then we thought maybe the pump itself was on its way out. Luckily, neither of those were the problem. Seems the water level in the well itself was a bit too low to build enough pressure to get enough water to flow through the entire house. As of now the well is working and we've cleared out any clogs in the pipes. The pump is in good shape. We may need to frack the well at some point in the near future to get more volume of water. For now we're good.
While we're in our infancy as a homestead, micro-farm and lifestyle brand, we're trucking along quite nicely. Once things returned to somewhat normal, we called in the troops. Our seeds had been delivered and the organic soil we're using in our beds was just a phone call away. Boy was that a load of fun! NOT. We bought about a half ton of organic soil amended with manure and fish guts from a place just down the road. When the dump truck backed up towards the greenhouse its rear wheels sunk immediately into the very wet soft ground. We had to move the soil the old fashioned way, with shovels. Then the truck had to be dug out. The hard part is over.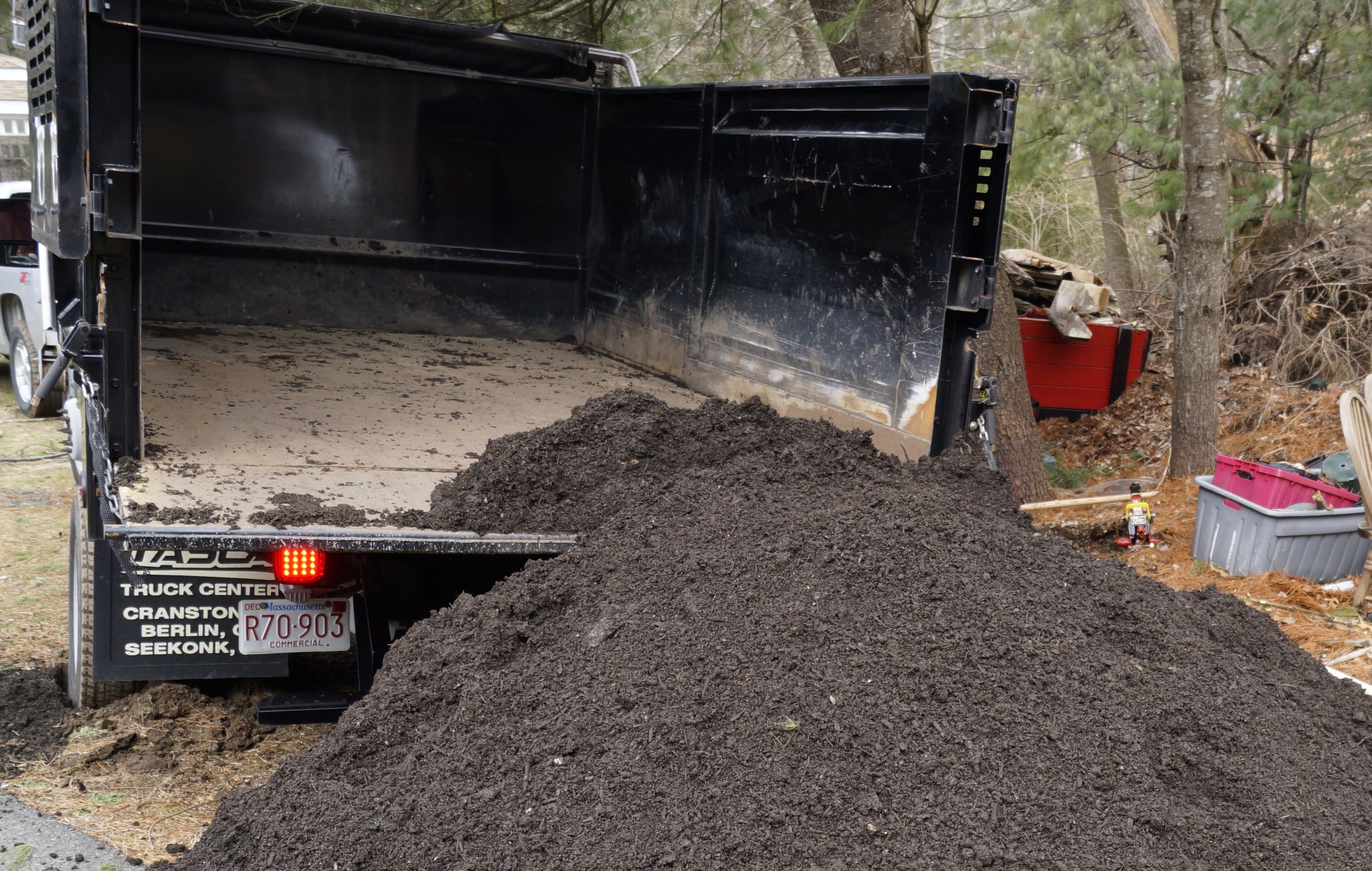 Our friend and colleague, Brandon Estrella, came by to help us pop seeds. Brandon is not only an expert cultivator, he is also an intellectual and academic with whom I look forward to developing some of our educational curricula as well as engaging him in some deep and civil discourse on our upcoming podcast series. More on that below.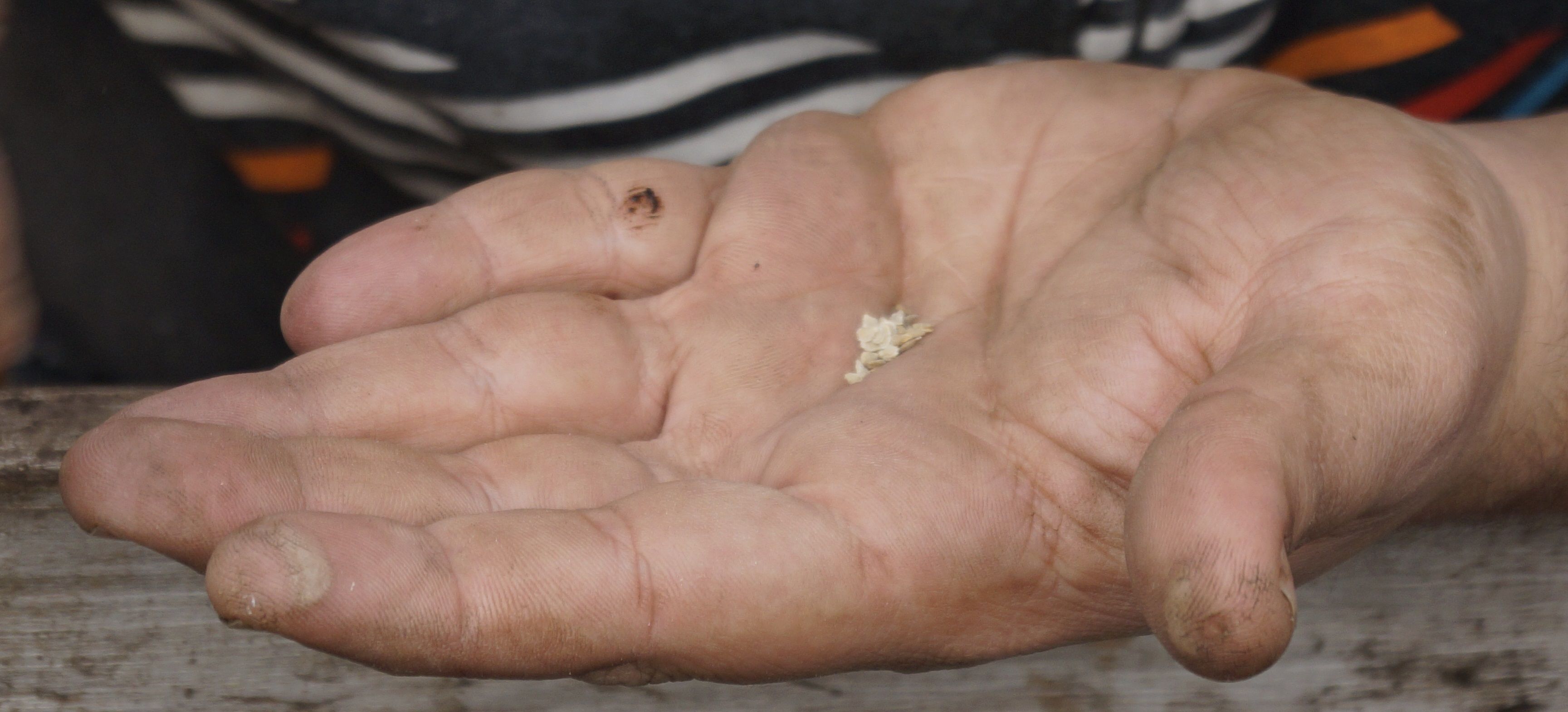 We haven't stated every project that will be taking place here on the farm. As of now we've only started crops anyone would normally start indoors this time of year. Tomatoes, peppers, cucumbers and a number of others. However, we've also been careful to procure seeds that are specialty and heirloom. We have no intention to grow the same produce already abundantly available throughout the local farmer's markets.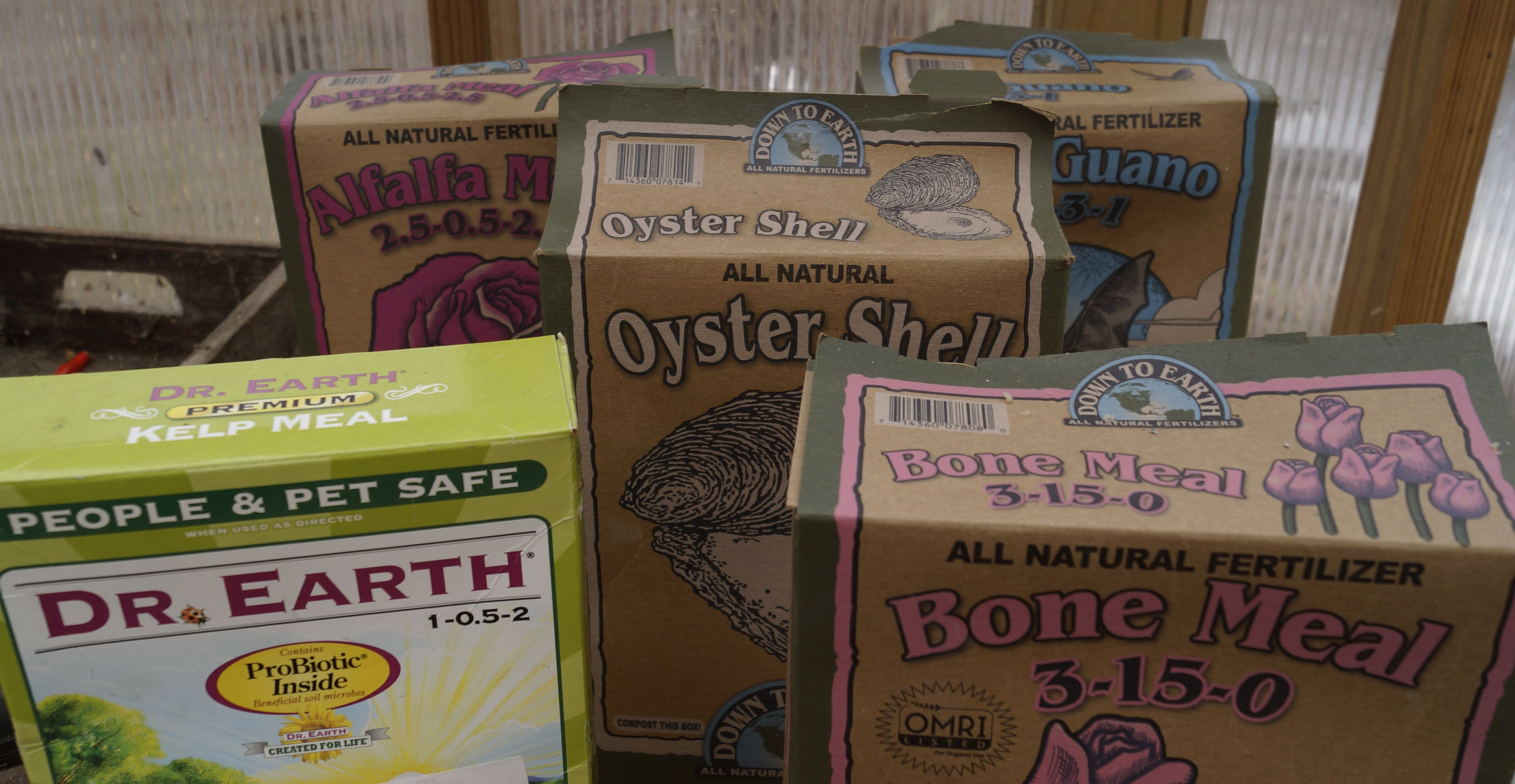 We got our boxed nutrients ready to feed the plants too.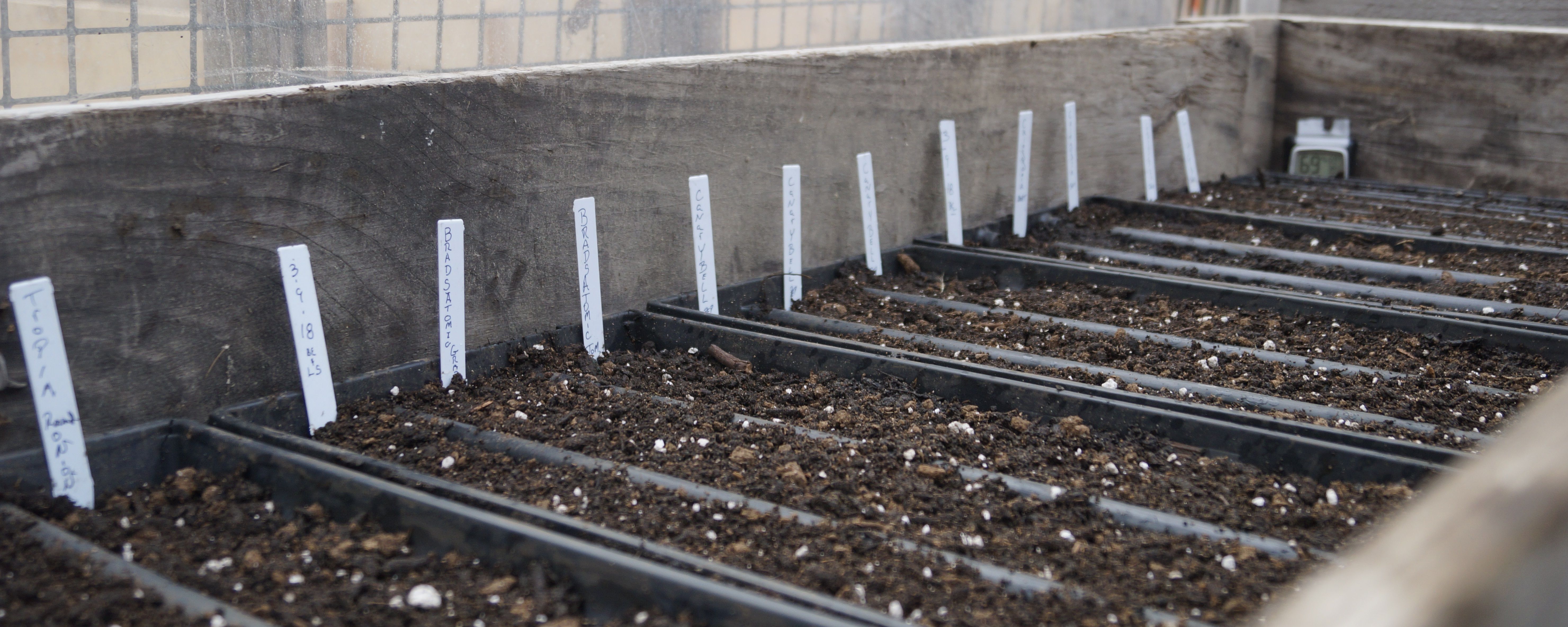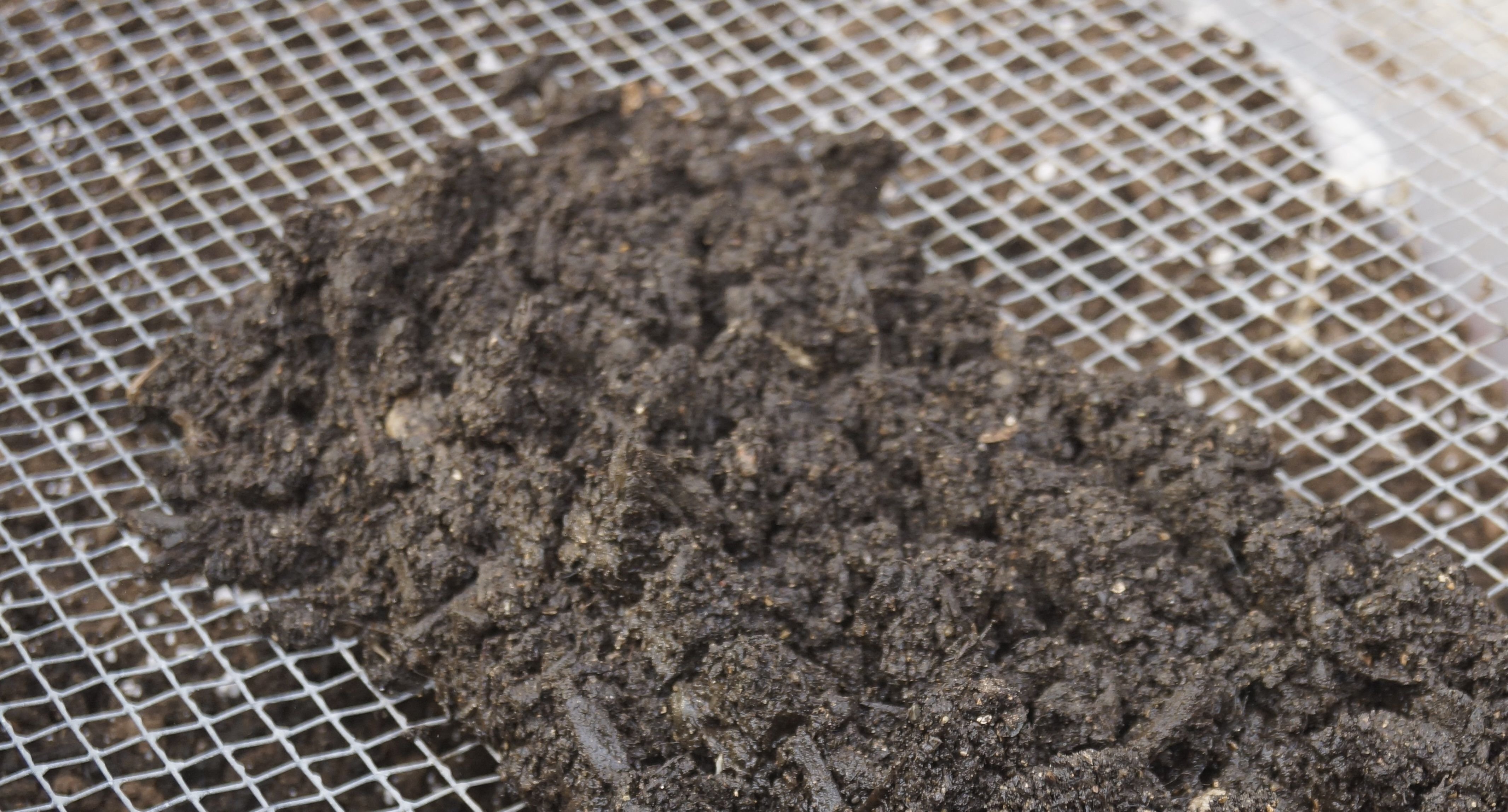 Look at that beautiful rich soil! Just wait til we start feeding it our compost. This will make for some serious no-till live shit. There will be no shortage of healthy scraps for the worms and microbes to metabolize.
Of course, Eye Heart Kids were present and accounted for.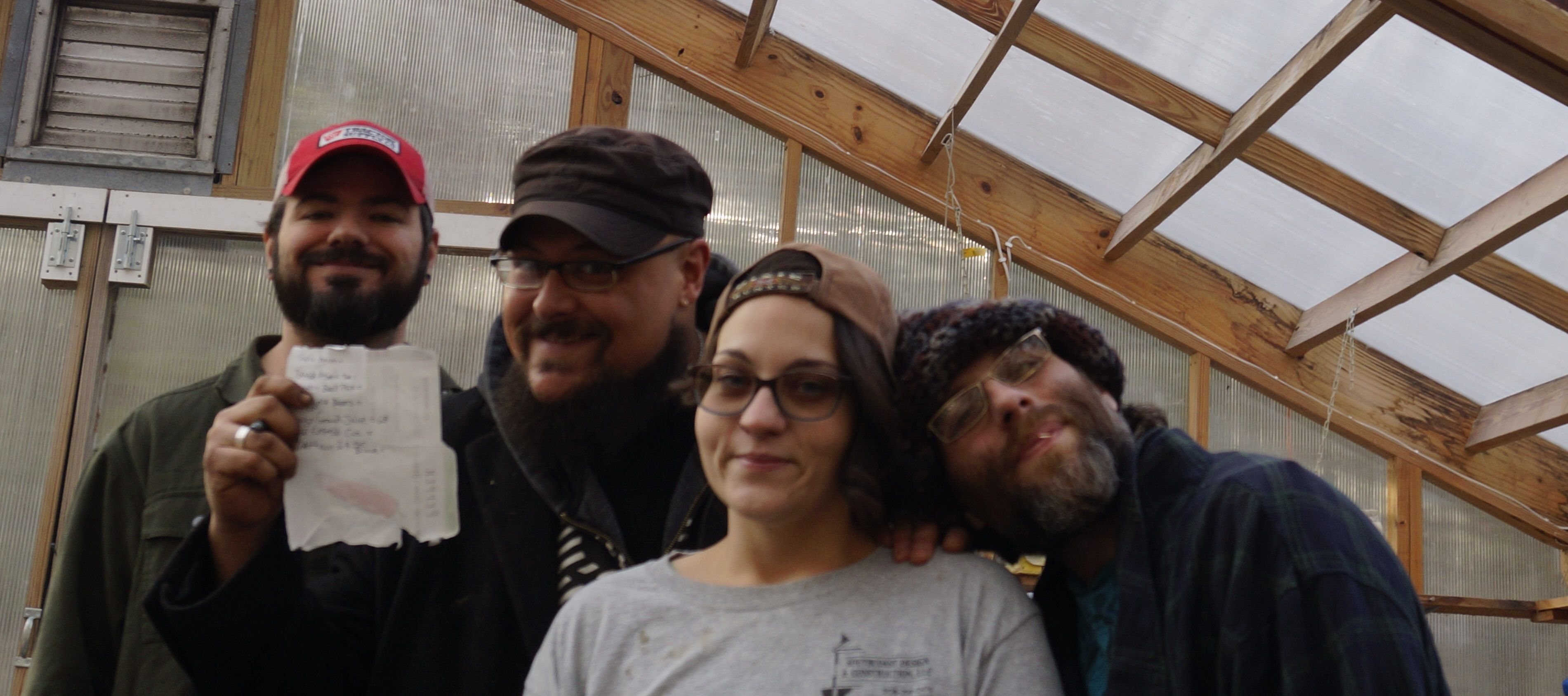 The whole crew is really pulling their weight around here. When we say co-op, we mean it. Peer-to-peer starts in the home. Lifestyle is not a term we take lightly. We may not be fully #sustainable, #off-grid and #zerowaste today, we're a work in progress and we want you to be part of this progress. We will be sharing our projects and experiments with you every step of the way and we welcome and look forward to your feedback. There is still much to do here. Building more beds, sowing more seeds, inoculating mycelium, and we've even got cannabis clones of verified genetics taking root now. Keep up with us  here or follow our VP of Business Development's blog on steemit for weekly updates, announcements and our upcoming podcast on MSP-Waves. It's gonna be a big chunk to bite off and chew, we got this. That should be happening in the next coupe of weeks. And if you missed it last Friday, I was a guest on Pennsif's Alternative Lifestyle Show. Soon as he has the archive posted I'll be sure to share it with you. Until next time, be kind to one and other and take care of our planet please. It's likely the only one most of us will ever have.